 Gourmet meal gift hampers, delivered with love
The gift of a fresh meal, delivered to someone's home during a time of need, says love and care in all languages and cultures. This beautiful centuries-old tradition is what inspired Angel Delivery - we connect loved ones, by putting their love on table with gift hampers of handmade, chef-prepared chilled meals and gourmet treats.
Our most popular gift hampers

About Angel Delivery
From our base in Wellington, Angel Delivery has been delivering care packages nationwide across New Zealand for over 10 years. In that time, we've delivered hundreds of thousands of care packages to families across the country on your behalf, in times of great need and trial, through to times of celebration and overwhelming happiness.
Our food is crafted by chefs at top restaurants. Our menu is updated seasonally, and created consciously with fresh local produce. Our baked goods and treats are delivered from a carefully chosen selection of New Zealand's most popular bakeries.
Angel Delivery's small team of Angels take special pride in delivering love from one person to another, and we always take the time to make sure each box is carefully packaged and delivered with love.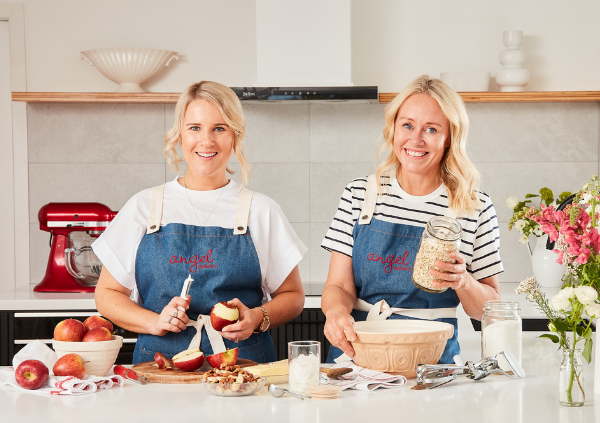 Your Comfort and Care,
in a Beautiful Gift Hamper
Angel Delivery is here to help you care for your loved ones during life's ups and downs. Our care packages and hamper baskets are designed to suit any moment, from times of great joy for new parents, to times of deepest sympathy and grief.
Each unique gift hamper of meals and treats is carefully hand-packaged by our team of dedicated Angels in Wellington in an insulated gift box and delivered to their door.
Choose your hamper basket for a loved one and order easily from our online shop - we make it simple to help ease the load and say "we wish we could be there" or "I'm here to help" in a meaningful way, and you can even add a hand-written message for a personal touch.
Meaningful connections with our loved ones are more important, but harder, than ever in today's world. Nothing is more tangible, more supportive, or more thoughtful than a gift hamper of fresh meals, delivered to the door to ease the load in a time of need.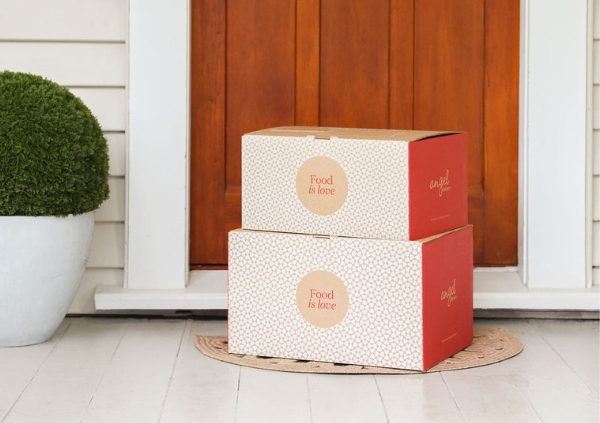 Care for Loved Ones
with a Hamper Basket of Meals
Angel Delivery sends hundreds of gourmet hamper baskets and care packages across the country every week, six days a week from Tuesday to Saturday, and we offer overnight next day delivery when you order before midday.
Our Angel Delivery hamper baskets include ready-to-eat handmade chef-made meals and desserts, comforting desserts, and gourmet breads and treats from local artisans.
Your loved ones will receive a beautiful chilled gift hamper, and all they need to do is heat up the meals and enjoy a blissful stress-free night off cooking... All thanks to you!